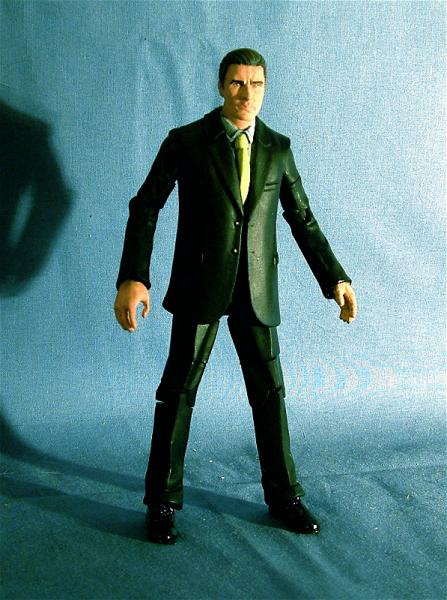 Hey! I wanted some more variety to The Dark Knight shelf, so I whipped up this bad-boy!

He was made from a Gotham City Thug, with the head of the super-rare Bruce Wayne variant Batman. I sculpted the tie and then it was just paint! I think he turned out very nice.

I'm kind of sad because I submitted him (and my Bank Robbery Joker) to the DCUC Showcase, and they followed all the regulations, but didn't get put in. I don't understand because even Captain America's in there!

Ah well, tell me what you think.