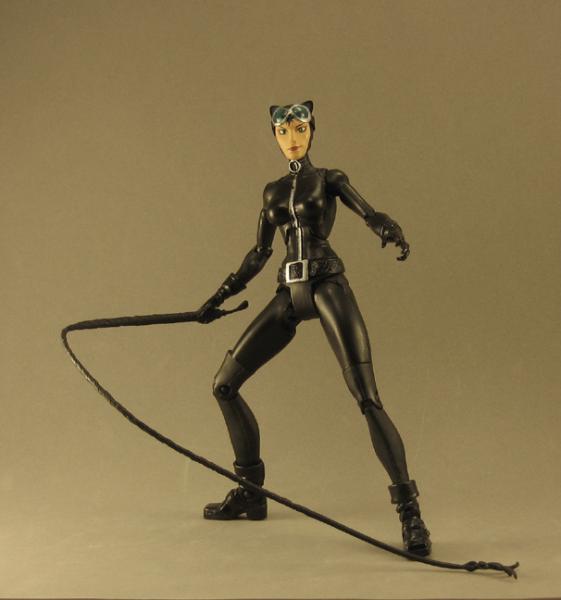 Recipe >

DCSH Catwoman - Body, Hands & Legs
DCD Hush Catwoman - Head & Goggles
DCUC Harley Quinn - Arms

Swapped out the DCSH Catwoman head for the Hush one - had to mod the neck a bit to get the Hush CW head to go on and look right.

Swapped out the DCSH CW arms with a pair from a DCUC Harley Quinn - had to cut off the pegs on the CW and use small screws to get the HQ arms on correctly. Cut off HQ's hands just behind the wrists, installed small screws and put on the DCSH CW's hands.

Then used Citadel Black (my fave black) to paint the red arm black - the Citadel has a soft matte finish that matches the black of the DCSH CW purrrrfectly (couldn't resist) - and BAM! Sexy Catwoman!

Let me know what y'all think!