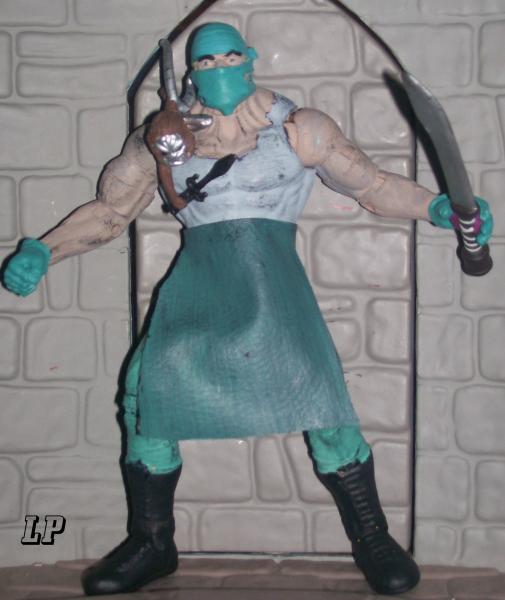 Recipe:
Body-Hulk Hogan
Monkey Body-Aladin's Abu
Monkey's Head- Random Beast Wars toy

Yet another Ghost Rider Villan. The Carver here worked for Centurius during the Danny Ketch Ghost Rider series. While not prominantly shown in the series he does have one claim to fame. Carver was responsable for cutting up Johnny Blaze, thus being indirectly to blame for Blaze's terrible cyborg costume change. This make's him (in my opinion anyway) truly evil.

Making Carver was pretty easy. He's simply a repaint of Hulk Hogan with a few changes. The mask and the apron are both made from leather and painted green.The monkey is made from a Disney Abu figure. His head was cut off and repalced with a random beast wars head I found. He was coveed with sculpy and painted brown and Silver. Enjoy.