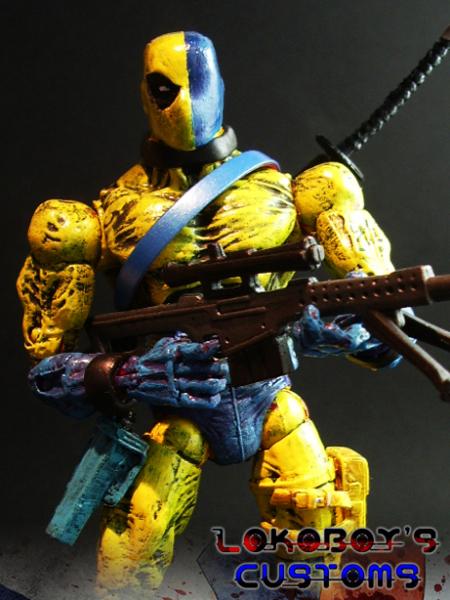 Deadpool made a spoof appearance in the DC universe (Superman / Batman Annual #1) as the anti-matter version of Deathstroke. He was hired to protect Bruce Wayne from being assassinated. As part of a running gag, he was never able to finish saying his name, only getting as far as "Dead--" (Info From: Comicvine dot com)

OK I made a little research on Deadpool and found that he appeared in a DC comic. So I decided to make a custom of him. This would be my 4th custom of Deadpool in a different costume.

Hope you guys like him.