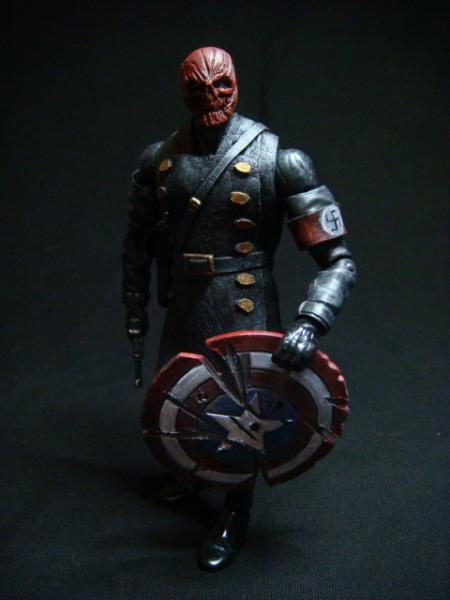 Once and a while I look at other people's customs and what they used to make them, then if I have those pieces, I'll try to duplicate it. I saw Glorbes' Redskull and I had the stuff so I whipped this one up in a jiff.
Base: ML Nick Fury
Arms: Movie Doc Ock
Head: sculpted over some Aragorn head.
Leather Coat/costume

I just went to town on an extra Cap shield for a cool accessory.