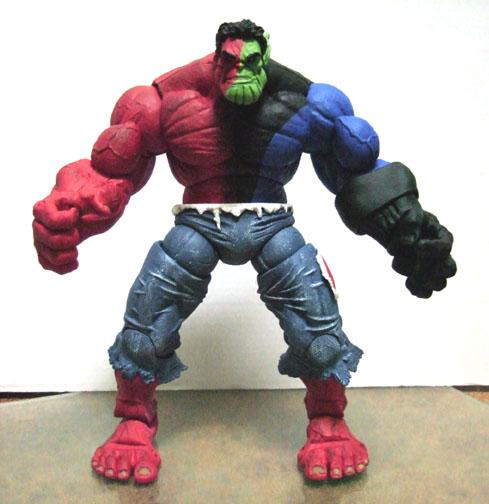 At the risk of upsetting the Customs Figure Gods, I am posting the finished version of a WIP I posted earlier by mistake.

This is a Marvel Legends Icons Hulk painted and sculpted to look like a Skrull in mid transformation into the Red hulk.

Craft Porcelain, Acrylic Paint, Super glue, and a lot of testors Dull coat gave their lives for this figure.

All so I could ask the question: What If...The Red Hulk is a Skrull!?!

Anyway, I hope you all like it.