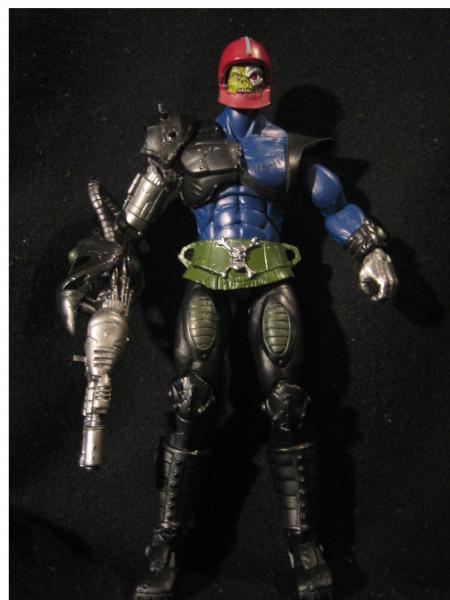 After seeing Madtinker's Trap-Jaw, I realised mine could probably do with an update.
My original Trap-Jaw used a smaller sized Deluxe Aggression WWE body, this time I used a Cane, which is slightly "buffer". I also added the scar to the chest, scultped with sculpey, and I sanded all of the armour and gave it a smoother finish.

Head - Original MOTU Trap Jaw and ML Deathlock
Body - Deluxe aggression Cane
Weapons Arm - 2002 Trap-Jaw
Armour - 2002 Trap-Jaw & Cyber Ninja.