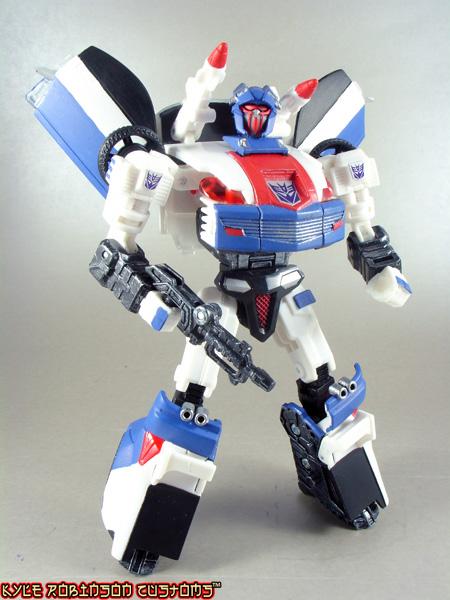 Kyle Decepticon Stunticon Breakdown, D.O.B. 07/09/08

Break Down was made from the new TF Universe Classic Series Prowl. I gave a some repaints and swapped his head with a Movie deluxe class dropkick. I used the G1 style color scheme.

The decals are from Reprolabels... they were kind enough to hook me up with a bunch for free after mentioning them in Toyfare Mag when doing my Arcee 101 article.