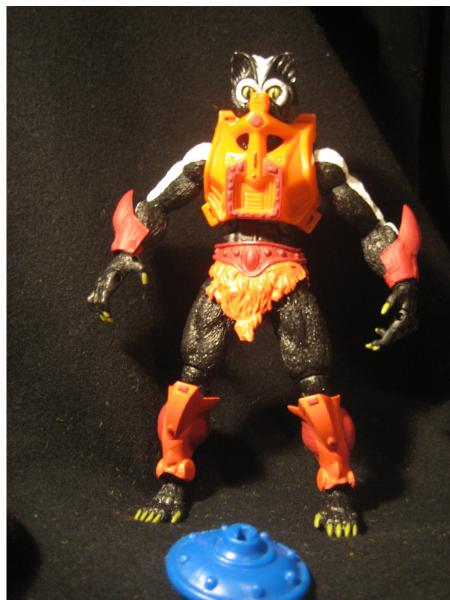 This toy STINKS!

Yes, I did a bit of research and found out Mattel used an ingredient called Patchouli Oil in the vintage Stinkor, giving him a pungent odour.

I bought some Patchouli oil (Its an essential oil sold at most dollar stores)
And placed a few drops in his head, in the wrist gauntlets and behind his gas mask armour. He smells..er STINKS just like the original.

Reciepe.

Head - Vintage MOTU Stinkor
Body - ML Man Wolf
Armour - Vintage Stinkor and Cyber Ninga for the gauntlets and boots (Thanks Windblock2002 Fro sending them from NYC)
Shield - Vintage MOTU Stinkor
Patchouli Oil - To put the STINK in Stinkor.