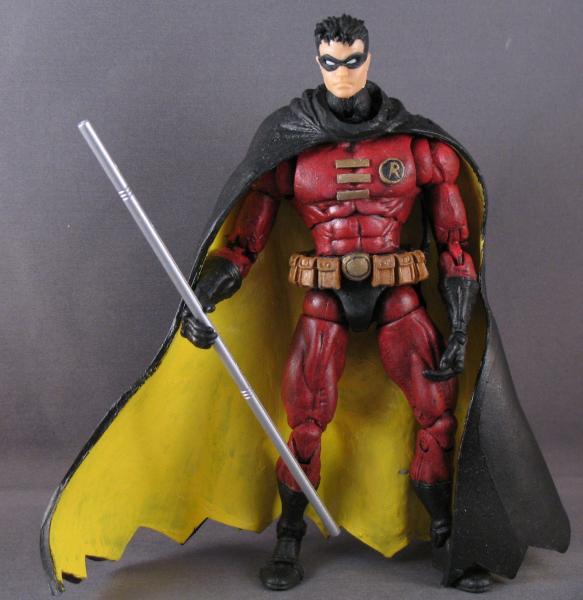 Figuring I am not going to be able to find the D.C. Universe Robin when it comes out as I can barely find any of the figures, I made this one. Belt has a magnet to attach batarangs to.
Head - Mattel Robin
Body/upper arms - AOA Wolverine
Lower arms - Bucky
Belt - McG Bats with sculpty and earth magnet
Cape - Reworked Moon Knight

Enjoy!!