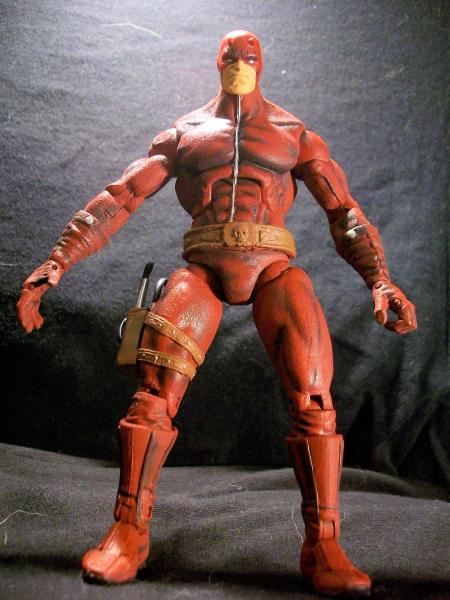 Head-SMC Daredevil
Base-Conan
Hands & Feet-Mr. Fantastic

I wanted a bigger badder version of Daredevil. Everything was sprayed with airbrush.
The zipper was made with a twisty thing that holds your figures in place in the packaging and the billy club was made with a qtip and a black twisty tie. I think it turned out pretty good, your comments are welcome.