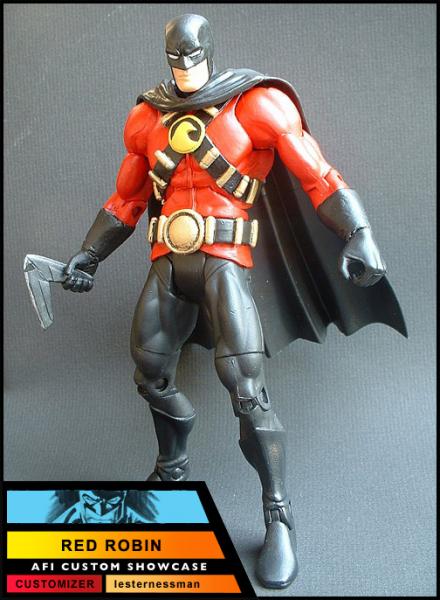 DCU Black Manta Upper body
DCU Batman head, legs, harness pellets
Mattel Batman Utility belt

The buckle came from fodder, the harness is rubber band x2, and sliced rubber make up the gold sections on the harness between the pellets as well as the bottom of his tunic, and seam down the front. Shaved down the ears and sculpted the tops of his gloves. The emblem is also rubber, with the robin silhouette sculpted. I made the Robin Boomerang from the grapple that came with DCU Bats.

Kids from AFI Showcase put the border on the pic.