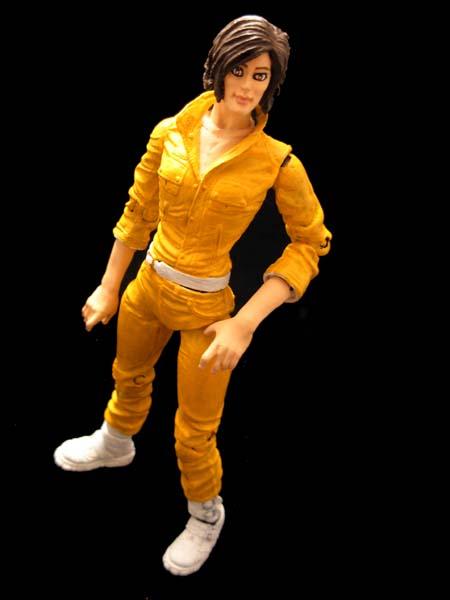 Well, I thought after creating so many villians from TMNT, it was about time I softened it up with the only female character on the roster.

April is created with a Wasp BA head cast, and the girl from Hellboy's base body.

Paint wise I base coated her with a khaki color to elimate the black, and dry brushed the yellow over to get the multi layered. The boots were primed and painted white. That's about it.

Lots more coming in this line... keep it tuned.