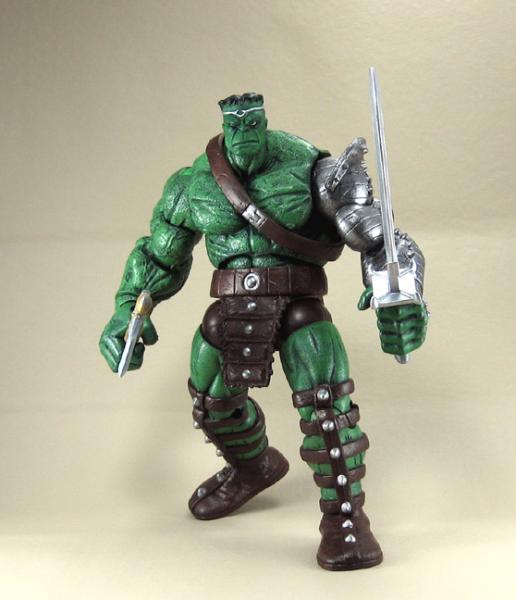 World War Hulk

I don't care if Hasbro calls him King Hulk, this is how he looks on the last page of the Planet Hulk story riding the spaceship back to Earth to smash puny Illuminati!

This is my fave of the new HML Hulk / FFF series but I felt like he needed a bit of help to bring his details out. And darn is he detailed! Too detailed probably. A basic repaint, the first of several I've been meaning to do.

I gave him a base of Citadel Foundation Orkhide Shade which is super dark green and them started drybrushing lighter shades of green. I did his brown parts with Citadel Scorched Brown. For his armored arm I gave him a wash of Chaos Black and then a heavy drybrush of Boltgun Metal. Used that on his spikes as well. His tiara is painted with Mithril Silver.

I gave his sword a couple coats of Silver and his axe I gave a wash of Codex Grey and then a drybrush of MM Ghost Grey, heavier along the cutting edge. The green splotch on his axe happened after he was finished of course - he fell off my work bench and I guess cut himself.

Thanx for looking!