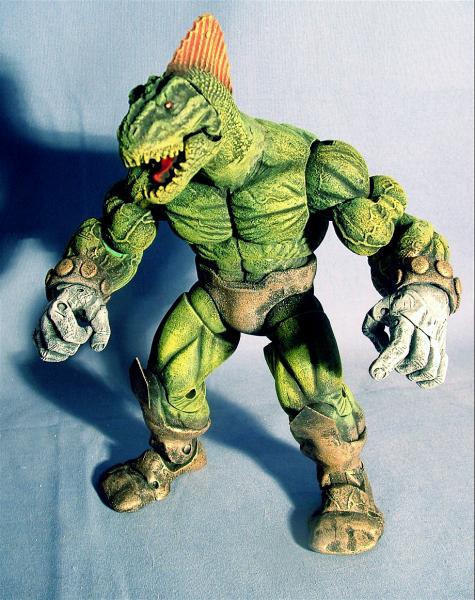 Hey!

Here's my contribution to the Fastfreddie line! Manosaur!

He was made from a Planet Hulk with the head of a King Kong V-Rex. I sculpted the cuffs, boots, and undies. The frill was taken from a plastic dinosaur.

I'm honored to have been able to do this custom, and can only hope that Fastfreddie loves it!