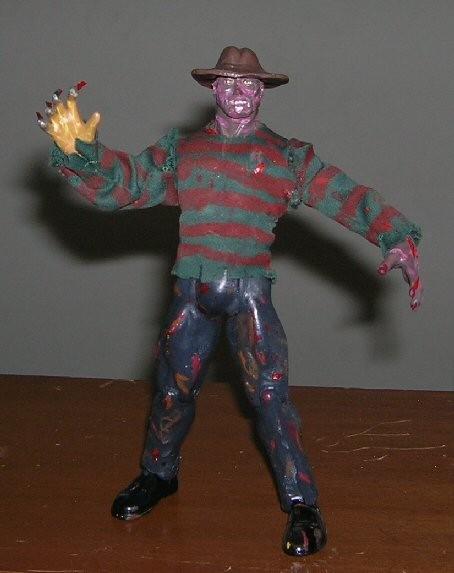 I wanted to make another Freddy Kruger, cause the one I had made previously for a customer was lacking a hat. Freddy needs his hat. So back to the creation room.

Basically the recipe for this Freddy is like the other I made, Only I used a Stone Cold Figure instead of an Edge Figure. Which turned out to be easier, cause I didn't have to worry about removing the hair.

The hat was made using a foam clay.

You can not do this Competition without having Freddy Kruger! He is such a bad dude. Watch his movies! you know he's an A-hole! The man was the Springwood slasher! He is extremely vile!