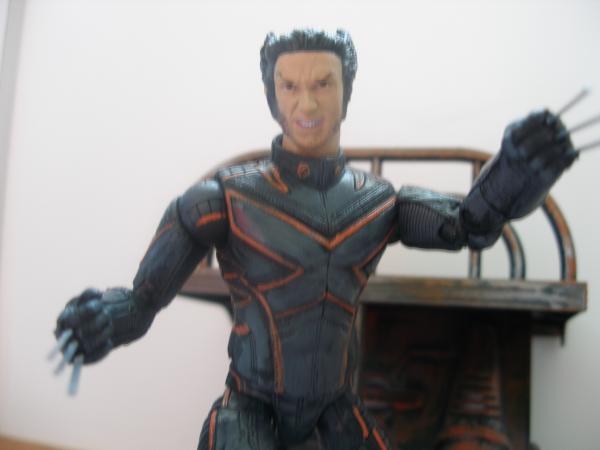 "I'm the best at whatI do, bub."
Well..not me..bt Wolverine sure is the best! This is my movie Wolverine custom sporting his costume he wore in X2 and X3. It was fairly simple, I just gave him a dark grey dry brushing and dremeled down holes in the hands where I placed the claws. Comments are
appreciated. Good or bad. If your interested, this custom will be up for auction on a website within the next day or two.