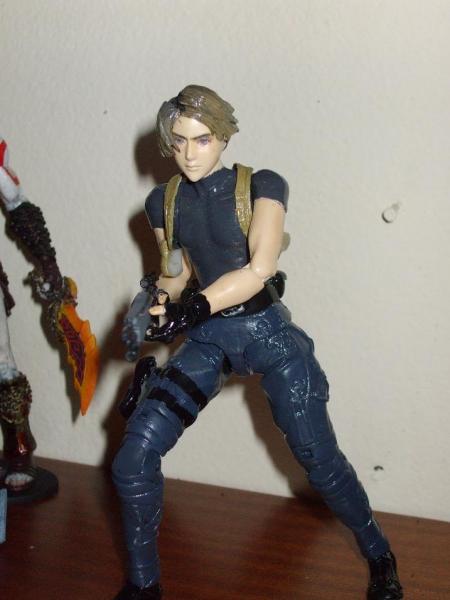 ok I created this figure w a custom base of vaan figure from final fantasy , I created also the holster and the belt , hope u like it this is my first customized figure.
(new*)24 august 2008: i updated my figure basicly the head , now it doesnt look like parasite eve lool.. i made a lot of detail even that hair covering the eye... ( created that w a modeling paste) the eyes were redone and eyebrowns to to make him a little more angry hehe... i also painted the eyes ( give him a little of makeup like he had a bizarre look like the game) and hair ( now the yellow hair its over now it has the brown hair , a little to the middle of the hair u guys can notice the darker shade :P
now there is something i made to its a small logo on the back ( look familiar?) i know he has not it on the game but i wanted something to make it " feel better" the belt accessories were done also by me and painted, hope u like it and any new coments about my update are allways welcome .

ps: im working now on the jacket i hope to release and update it very soon...