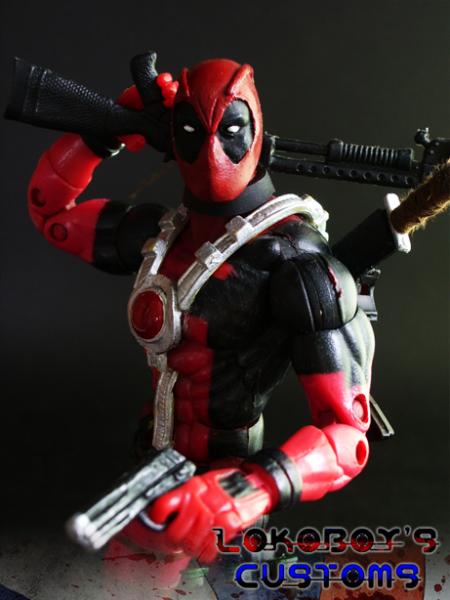 Here is my 5th custom Deadpool. I saved the base figure from a kid who uses him as a door stopper. lol.

He lost his head and all his accessories so I improvised. I used X-Men classic Angel head with a little sculpting. Then I clean the figure up, tighten the loose joints and finally added accessories from various toys I have.

So here you go, hope you guys like what I did..