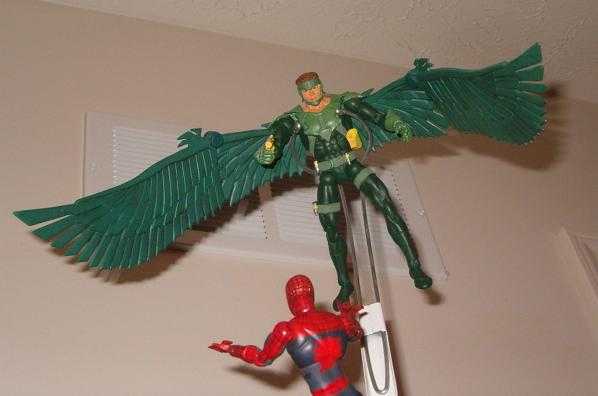 This was another joint project between my brother and myself (mainly my bro.) We had an extra Angel figure we picked up at our local flea market and had no idea what to do with it. After much thought we came up with the 90s edition of the Vulture that appeared in the Spider Man animated series.

We had to remove the wings and wing harness from the back. After that we built the necessary wing harness over his chest. The headgear and chest are hand made from epoxy sculpt while the wings came from the Archangel I used to make Carnage. The wings were then bolted to the back and he was given a new paint job.

Hope everyone enjoys this figure, and as always your comments are welcome.