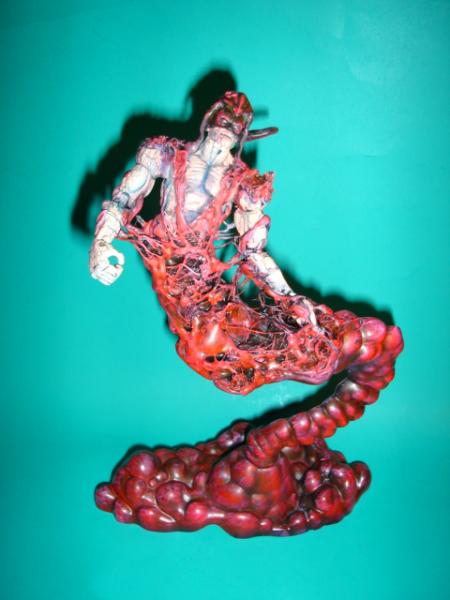 This was my entry in the JULY 2008 Toy Soup CMC Brick Ninja Contest. It is a spoof of the customizer REDMIST.

Redmist is a humanoid from the planet Gasion IV. He is a member of the race of aliens called Gasonians. They have the ablilty to alter the molecular structure of their bodies and become any of the many different gases that make up the atmosphere of Gasion IV, which most are lethal to humans. Seen here Redmist is enjoying a midsummer breeze that has carried him many sectors from his loft.

RECIPE:

ML Iron Fist upper torso, Green Goblin hat and glider smoke trail.