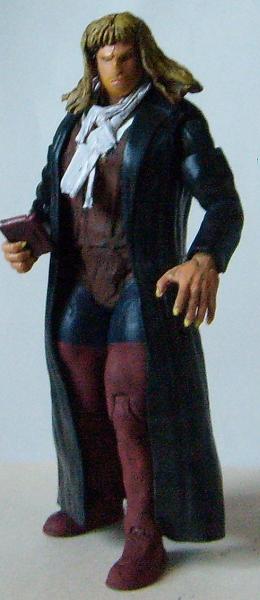 I made this custom 4 my wife!
She has been watching the old DVD's and so I asked her if she'd dig one she said yeah and contracted me to make Linda Hamilton's character, Catherine(the Beauty) Not 2 thrilled about that I must admit...but I gotta come thru 4 wifey!

Vincent is a recycled custom having been a Roadpig custom(from the Dreadknocks) but originally was a WWE Test.Pretty fun to make as it strayed from my usual spandex clad folk, the hair was the most interesting-it was made up of Longshot's bangs, most of Sabretooth's mane and apoxie 2 bring 'em together.