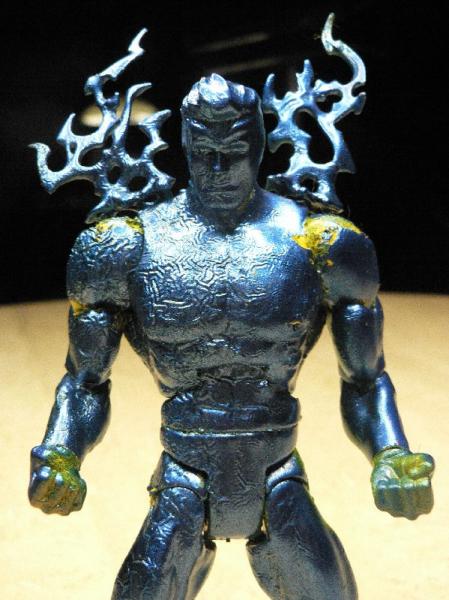 Repainted the whole thing in 4 layers(yellow)
then painted it in metallic blue and went over it with a hair-dryer not too warm not too cold for 10 minutes,then you get a electric skin pait
(go over it with the hair dryer while the paint is still wet)
oh and i also went over the first layer with the hair dryer

enjoy! ! !