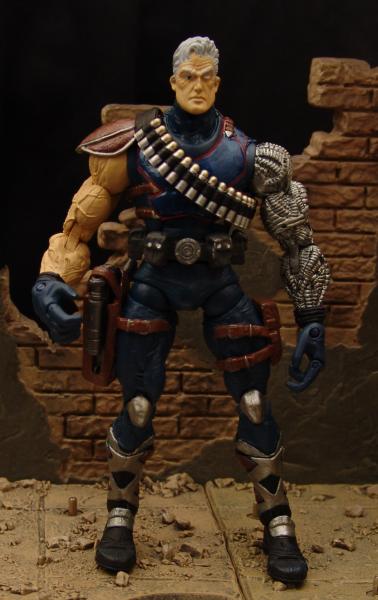 Just a repaint with added belt, ammo belt & shoulder pad.
finally got hold of a cable, been dying to repaint one of these! wasn't too worried about sticking to an actual costume he has worn, just wanted a cooler looking version than the shoddy bright yellow version!
added belt from cap america, made buckle, changed boots to black & titanium silver, shoulder pad is from red skull.
painted the yellow on his top gloss blue & added red piping & brown straps (the red piping was a b#tch!)
pretty happy with the overall result, I'm still working on a completely custom version, should be up soon.