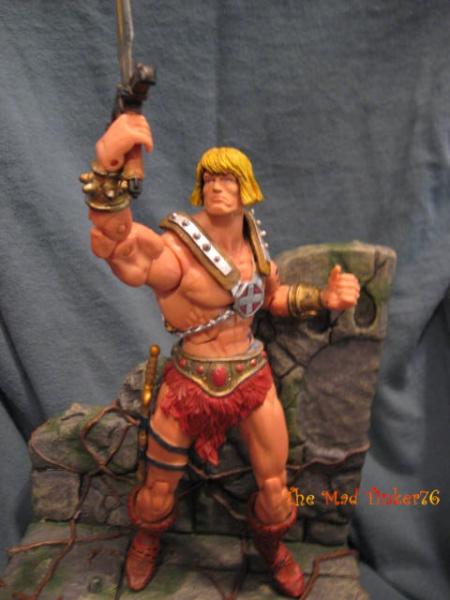 another custom I wanted to revisit. I had previously used a ML Longshot head for this He-man. But after my Faker Custom and using a Sota Guile screaming head, I looked to replace my He-man with the regular Guile head. Thanks to Crimson Vampyre, I was able to do that. I think the guile head looks like it fits better.
The only thing I had to do was give Guile a haircut and match the paint.
I also posted some pics of He-man versus Faker for comparison.
Thanks for looking and feedback and comments welcome.