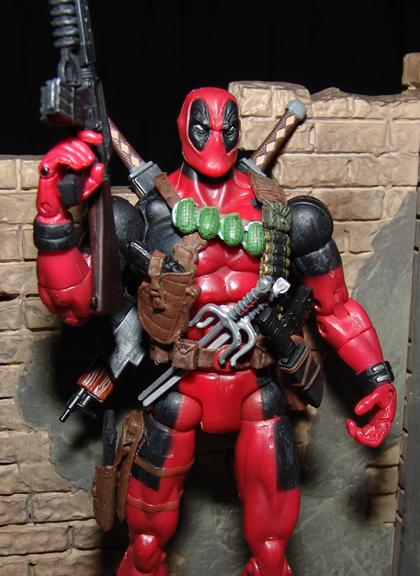 debated whether I should post this or not as I havent really changed that much, just decided I wanted to beef up my deadpool!
removed pouch on right leg & replaced with handgun in holster, added another holster on the right side of his chest (both from fodder bin) then removed the left strap & replaced with an ammo belt from a spawn figure & added a knife to the side of his existing gun.
I'm thinking about replacing his AK's with a pair of MP5's or uzi's but only have one of each @ the moment!
pretty simple to do but I think it looks pretty effective.