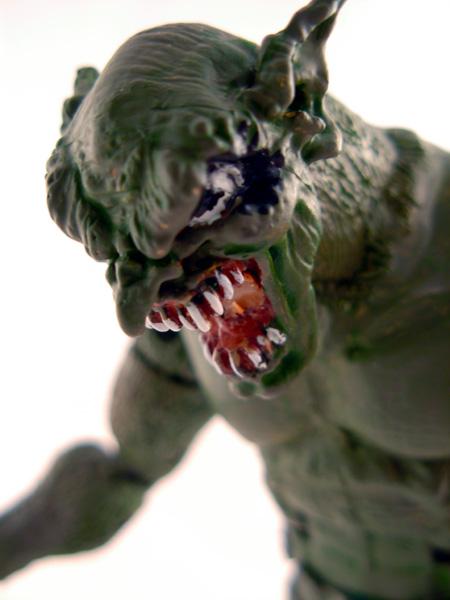 I'm not up on all my Spiderman characters, so this is the Jakal. I will tell you that trying to find reference photos was a (bleep)! Anyway, I like how he turned out - and I hope the customer does as well.
Warewolf body, sculpted spine/collarbone, not sure who the head belonged to and paint.
Off to make the custom packaging now! TTFN.