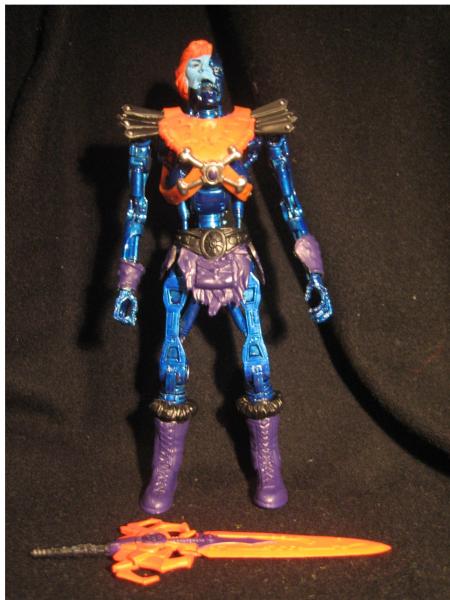 Faker was an evil Robot Duplicate of He-Man, created by Skeletor.
Having already made a regular Faker, I thought it would be fun to show him in his robotic form. I chose the Terminator Endo Skeleton as it is in perfect scale with the deluxe aggression figures I use for my MOTU customs, and is just as articulated.

I used a NECA T800 Terminator Endo Skeleton, painted in Tamiya clear blue to give a mettalic look.

The head was a vintage MOTU He-Man cut and painted to look like Fakor.
The Armour is a mixture of vintage and 200x MOTU parts.