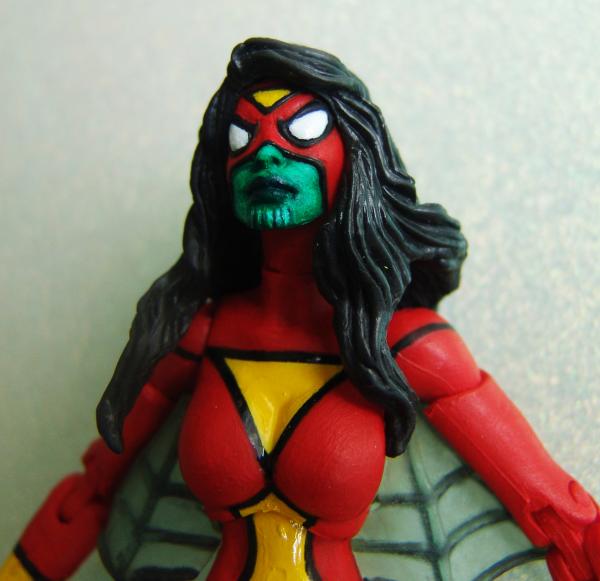 So, not sure if this is gonna make it into the contest, but I'm hoping 'coz it's also spider woman it will!
re-painted the whole figure, it was originally made from different shades of red plastic, none of which really looked right.
slightly changed the position of the lines, cut down the wings so they fit under the arms without folding up, then carved the chin & painted the face!
I know she hasnt apeared like this yet, but it's only a matter of time.