Tau XV88 Broadside Battlesuit
Warhammer
by
Kern
In the future, there is only war. Amongst the many battlefield weaponry, tanks are a commen sight, grinding their way across the field to inflict da...
2 comments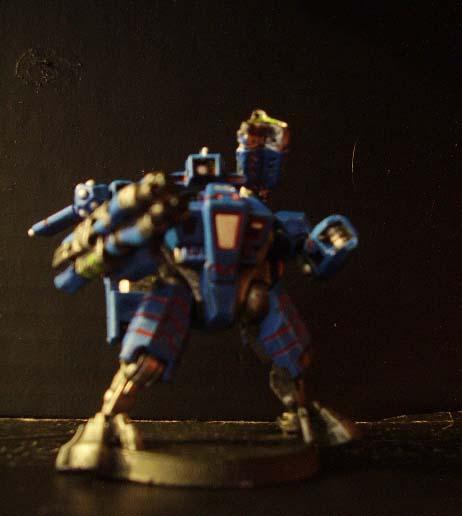 Tau XV8 Crisis Battlesuit, Shas'Vre Varient
Warhammer
by
Kern
The Tau are a relatively young but highly technological race. They are current in a cycle of expansion, and have proven to be a more than capable matc...
2 comments