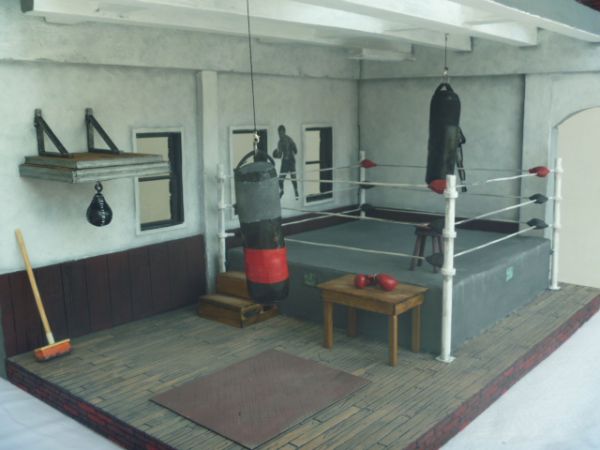 Mighty Micks Boxing
Rocky
by
Dioramax
1" foamboard for main structure, ring and facade. Wood for table, stairs. 3d printed accesories: cushioned ring corners, boxing gloves....
11 comments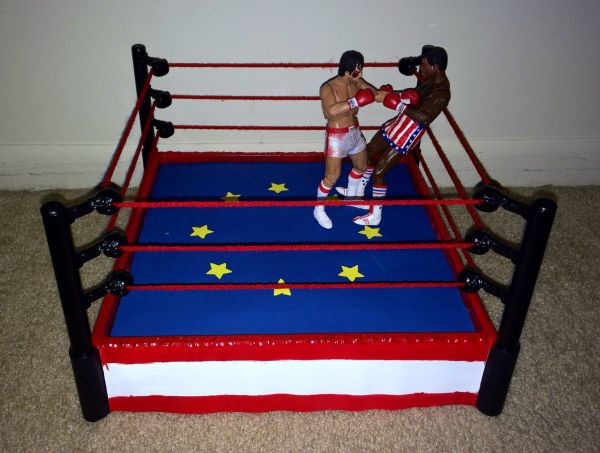 Rocky Vs Apollo Boxing Ring
Rocky
by
BalDahark
I know they really sell one of these, from the Jakks Pacific line, but it's pretty rare and expensive. On the other hand, I see WWE rings at the stor...
3 comments