Deadpool Merc-Mech Bot
Marvel Universe
by
moonchie
Deadpool is your favorite Merc with a Mouth, now he is a "Merc with a Mech!" So I was strolling down the aisle of my toystore the other day ...
3 comments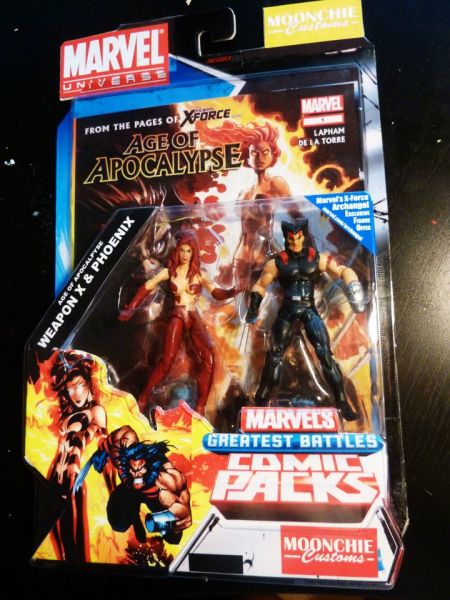 Age of Apocalypse Phoenix & Weapon X
Marvel Universe
by
moonchie
As a huge fan of Age of Apocalypse, I started making Marvel Universe customs for the series. These two go so well together that I decided to make them...
9 comments