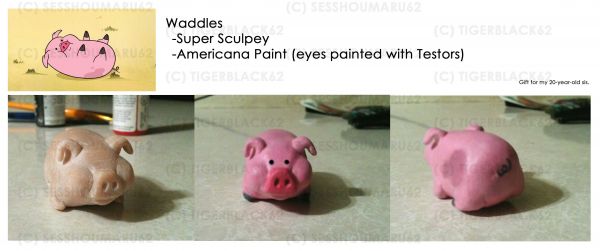 Waddles the Pig
Gravity Falls
by
TigerBlack62
Did this for my sister, who turned 20 last March 20. She's a Gravity Falls fan and the next is obvious. Info is in the picture. Recipe: Super Sculpe...
3 comments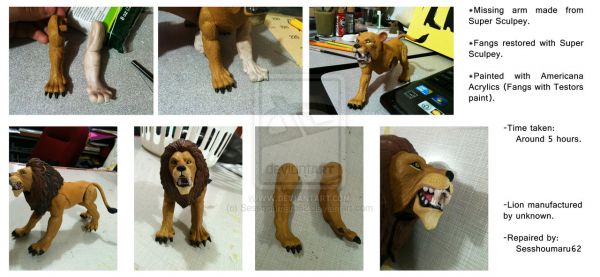 Lion Figure (Restored)
Misc
by
TigerBlack62
I just took an old lion figure I had around. Since it lost one of its legs, I decided to make it from scratch. The fangs were also screwed up, so Supe...
4 comments