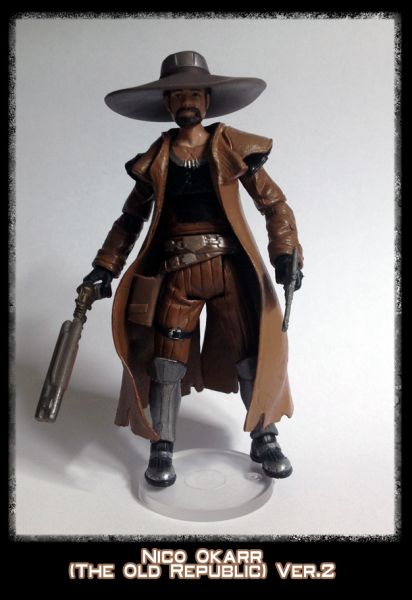 Nico Okarr Ver. 2 (Repaint)
Star Wars
by
Gavin
This is a repaint and modified version of the first Nico Okarr I did. I never was happy with the colours of the first one so I took some brown and d...
2 comments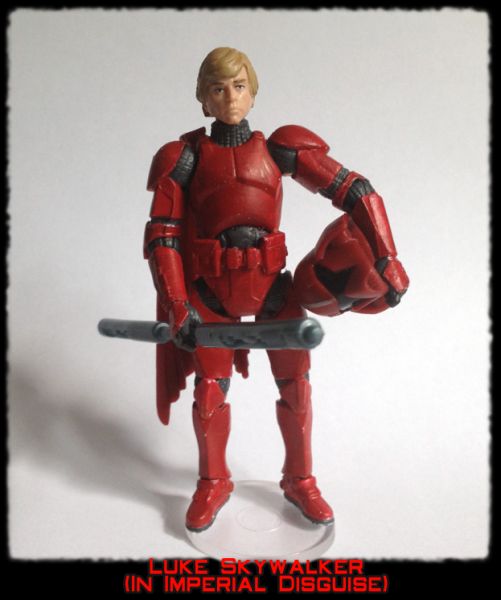 Luke Skywalker (in Imperial Disguise)
Star Wars
by
Gavin
Hi everybody. This is my third custom. I always liked the SHADOWS OF THE EMPIRE FIGURE Luke Skywalker (In Imperial Disguise). The original was very ni...
3 comments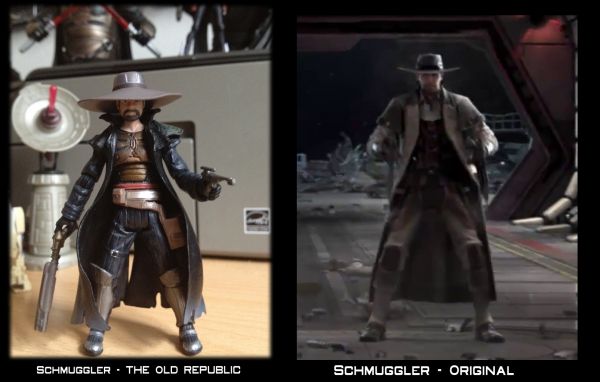 Nico Okarr
Star Wars
by
Gavin
Another THE OLD REPUBLIC customs I made. I liked the Trailer when the Sith Empire returns to the galaxy and this smuggler in the trailer.. man, he#s ...
2 comments
Sith Warrior (the Old Republic)
Star Wars
by
Gavin
Hi there. This is one of my first custom figures with paint. I got an TVC NAboo Royal Guard and gave the upper body and the legs a black paintjob. The...
5 comments