Mystique
Marvel Legends
by
Ericthered1987
Mystique needed an updated classic version so I made one. Ml hasbro Mystique head, Ml toy biz Mystique belt, Hope Summers body. The rest is paint! Tel...
1 comments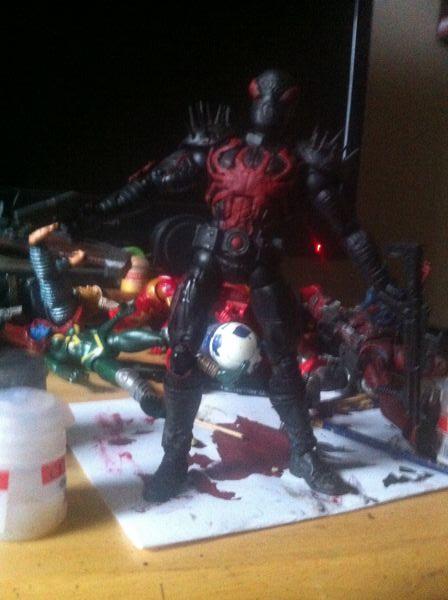 Thunderbolts Agent Venom
Marvel Legends
by
Ericthered1987
All Red Skull ML face off the rest is toothpicks and sculpting. The symbol didnt come out that great but I don't think it's horrible for my first time...
3 comments