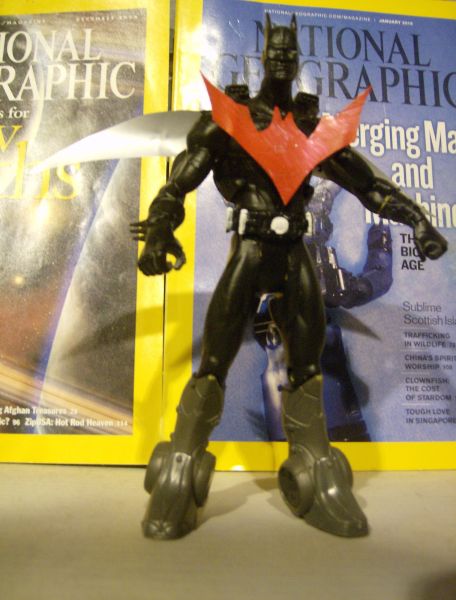 Batman beyond Prototype Suit
Batman Beyond
by
batfan93
I bought a couple of cheap Batman figures at a thrift store, and one of them was kind of strange. It was Batman, with a yellow suit, large grey boots,...
3 comments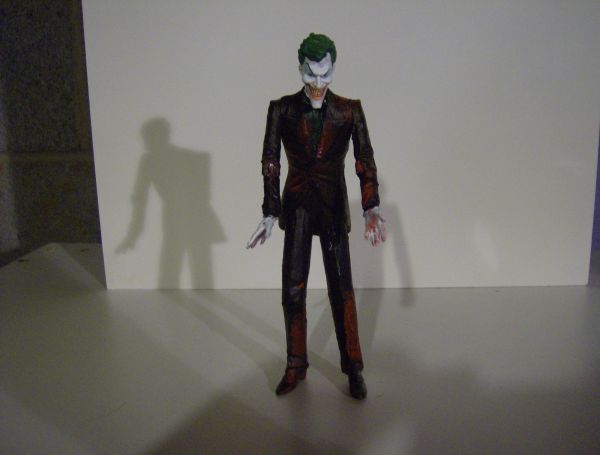 Joker (Bloodstained Variant)
Batman
by
batfan93
The Joker, after his latest escapade, is covered in god-knows-whose blood. Harley will be on double laundry-duty tonight... This is the Unmasked vari...
0 comments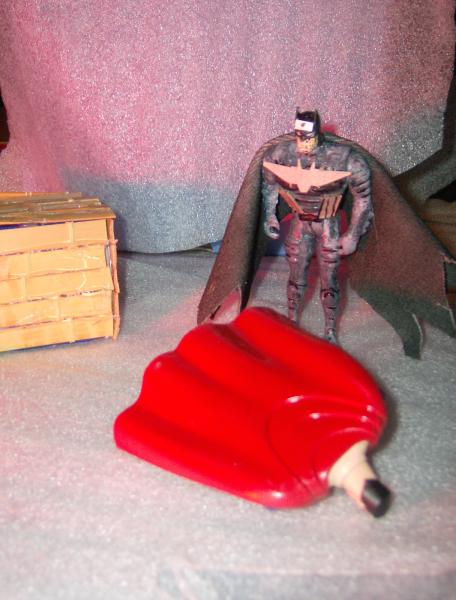 Red Son Batman
Batman
by
batfan93
OK, this is my first real custom, so you have to be nice to me. This figure is supposed to be Batman as portrayed in the Elseworlds story 'Superman: R...
1 comments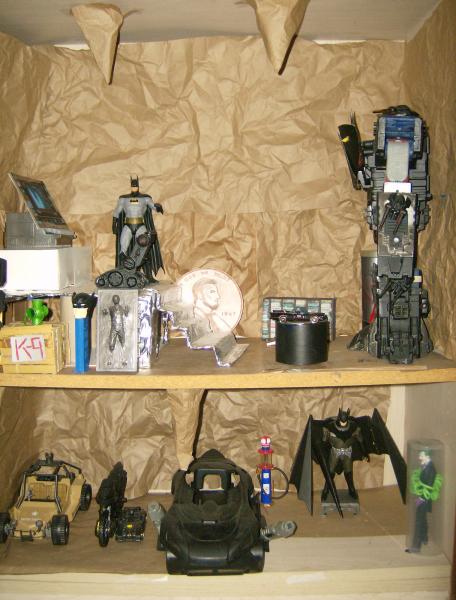 Batcave Diorama
Batman
by
batfan93
I used crumpled up brown paper for the walls, and cardboard for the rest. There are two levels, the top one is the main room, t the bottom one is the ...
3 comments