Shurikenger / Green Samurai Ranger
Power Rangers
by
King Ranger
Shurikenger was made using an S.H. Figuarts Hurricane Red along with parts from both Super Legends Green Samurai Rangers. Shurikenger can remove his v...
3 comments
S.H.Figuarts Kingranger / Gold Ranger
Power Rangers
by
King Ranger
This custom was made up of various S.H.Figuarts parts from Mammothranger (Black Ranger), Black Condor, Kibaranger (White Ranger), Kuwaga Raiger (Navy ...
7 comments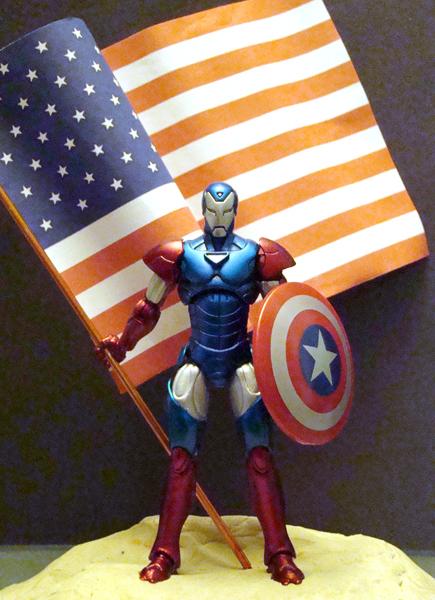 What if?..Civil War Iron Man/Captain America
Marvel Universe
by
King Ranger
Marvel Universe Iron Man Extremis Armor Marvel Universe Captain America (Secret Wars two-pack) Iron Man 2 concept armor series 3-pack K-mart exclusive...
5 comments
Gold Ranger / Kingranger
Power Rangers
by
King Ranger
Repaint of the figure along with a mod of the weapon to make it more like the show version. Weapon was modified by cutting the original apart, drillin...
3 comments