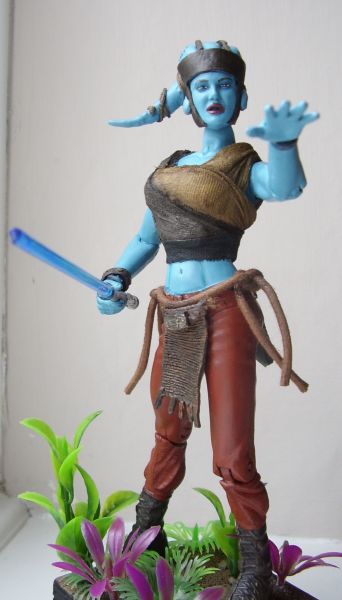 Aayla Secura
Star Wars
by
Darth_Noxid
Well, where to begin? This was in amongst some figures I bought for fodder and was missing a lower leg and so sat unused for a while. I wanted to make...
6 comments

Aayla Secura Bratz
Star Wars Clone Wars
by
Rogue
I did as I usually do in creating this figure which is to sand and repaint the body. Fortunately, I didn't have to change the eye color just her entir...
3 comments