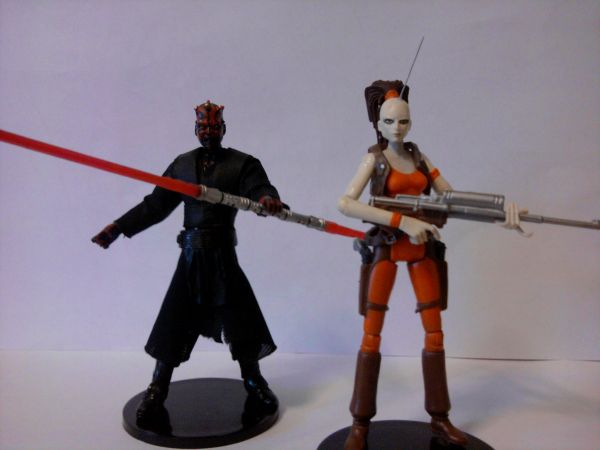 Darth Maul (W/ Aurra Sing)
Star Wars
by
HisDivineShadow
I really like the articulation and sculpt of the eolutions Maul but I wanted one in more classic sith outfit. So I took some fabric and made him sith ...
6 comments
AURRA SING Bounty Hunter 6.5 INCH 1:12th Scale JED
Star Wars
by
D&DCUSTOMS
A Custom Marvel Legends DCU Style 6.5 inch 1:12th scale Fully poseable AURRA SING BOUNTY HUNTER ACTION FIGURE. Custom sculpting, dremeling,and rearran...
12 comments