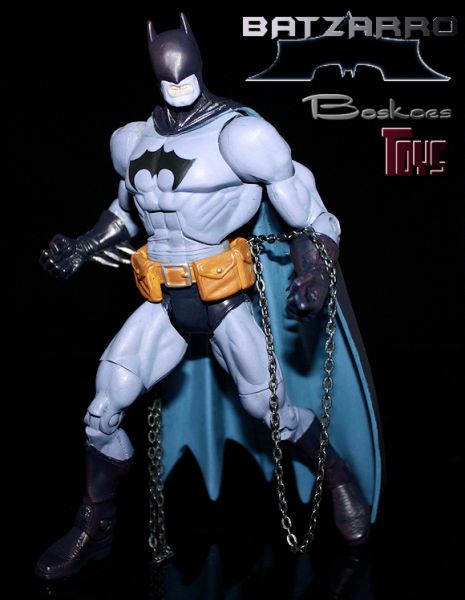 Batzarro
DC Universe
by
boskoes
Super Simple recipe, DCU Batman, with some scuklpting on his face. Also had to smooth out his chest to paint the inverted Bat symbol. Some chains, and...
12 comments
BATZARRO - Bizarro Batman (DC Universe Classics)
Batman
by
blaynescott
A super-posable, Bizarro-Batman: Batzarro! Here's the recipe: -DC Direct Batman/Superman Batzarro (Head, cape/neck cowl, forearm gloves, bottom of boo...
15 comments