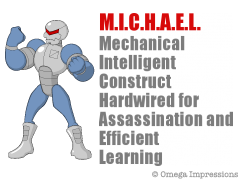 Current Projects:
Ultrons galore, US Agent, McGuiness Steve Rogers, possibly more DCSH characters!
Honorable Mentions:
Havent had ANY honorable mention, but have had ongoing commissions from interested clients.
Comments:
Am possibly interested in continuing my education in Computer 3D imageing.

Buying a casting pot and an Iwata airbrush a.s.a.p.

expanding beyond the normal defined boundaries of this "hobby"!
| | | | |
| --- | --- | --- | --- |
| Total Contest Entries: | 3 | First Places: | 0 |
| User Voted Rating: | 3.02 | Second Places: | 0 |
| | | Third Places: | 0 |