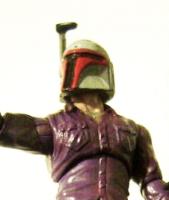 Current Projects:
WIP:
MU Pirate Deadpool
MU X-Men Deadpool (Cable and Deadpool version)
MU Lady Deadpool
MU Dogpool
IM2 Armored Whiplash

PLANNING, GATHERING PARTS FOR:
Battle Angel Alita - Alita
MU Kid Deadpool
MU Bishop
Honorable Mentions:
Um... BobaKhan said 'cool!' when I posted it on their FB wall.
Comments:
I started doing this in January 2010 with Tron legacy figures. I've since moved on to Marvel Universe and GI Joe based work. So far I only really kitbash, as I'm not too good at sculpting but I'm getting there!
| | | | |
| --- | --- | --- | --- |
| Total Contest Entries: | 0 | First Places: | 0 |
| User Voted Rating: | 0.00 | Second Places: | 0 |
| | | Third Places: | 0 |