WWF (Hasbro) Action Figure Checklist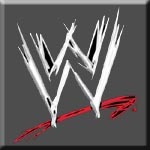 A sport as old as time, wrestling holds a place in mans history. It built man up and if they weren't careful, pulled them down. It asserted the Alpha of the pack and showed who was the best and toughest. It created champions who reigned. This is still true today where the ring can make or break a man. Like decades past, only the best can call themselves the champion of their peers. They strive everyday to prove their greatness and show how tough they really are. In a ring that carries all their hopes and dreams, only the best can push on to see the title of worlds greatest.
Subseries for WWF (Hasbro)
Accessories, Mini Wrestler, Series 1, Series 2, Series 2 - Tag Teams, Series 3, Series 3 - Tag Teams, Series 4, Series 5, Series 6, Series 7, Series 8, Series 9, Series 10, Series 11, WWF Magazine Mail Order, All

Report Corrections for this Checklist.

Show Thumbnail Pictures As (if available):
Loose
or
Package
WWF (Hasbro) For Sale