Accessories - Batman Forever (Kenner) Checklist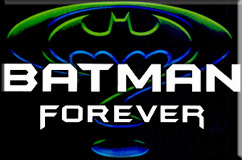 When the twisted Riddler and disfigured Two-Face threaten to drain the knowledge from the brains of all Gotham's citizens with a sinister contraption, it's up to Batman to take down the freaks! Joining him in the battle is Robin, which is sure to even the odds!
Accessories

Batman Forever

-

Accessories

Released in 1995 by Kenner

(with Light-up Chassis and Firing Long-Rand Missile!) 1. Put Batman at the controls in the light-up chassis and cockpit! 2. Cut villains down to size with explosive missile power! 3. Take 'em b. . .

Report Corrections for this Checklist.

Show Thumbnail Pictures As (if available):
Loose
or
Package
Batman Forever For Sale