Maverick
Name:
Maverick
Real Name:
David North
Publisher:
Marvel Comics
Race:
Human Mutant
Sex:
Male
Created By:
Jim Lee & John Byrne
1st Appearance:
X-Men #5
Universe:
Marvel
Affiliations:
Weapon X


A secret agent formerly allied with both Wolverine and Sabretooth, Maverick is as tough a customer as they come! A master strategist and martial artist, Maverick is one of the foremost mercenaries in the world, accepting any assignment… as long as the price is right! With both espionage skills and the mutant ability to absorb kinetic impact, Maverick is a hard man to keep down indeed!

Last updated by DAMartin on January 19, 2016.
Additional Pictures of Maverick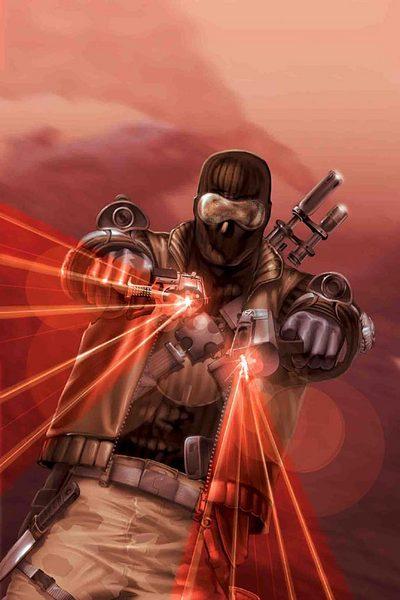 All Produced Maverick Action Figures
Year

Manufacturer

Series

Subseries

Name

1988
Hasbro
G.I. Joe - Classic Collection
Series 6 - Battle Force 2000
Maverick
1994
Toy Biz
X-Men
KayBee Exclusives
Maverick vs. Trevor Fitzroy
1995
Toy Biz
X-Men
Mutant Genesis Series
Maverick
2009
Hasbro
X-Men Origins: Wolverine
Comic Series
Maverick

4 Action Figures Produced
Contribute
Did Spider-Man own a dog? Has the Witchblade ever possessed a man? Is Iron Man naked under his armor? You get to share your knowledge with everyone by contributing what you know. We try to fill-in as much info as we can, but it's up to you to fine-tune the Character Profiles, so please, help us out!

Contribute Profile Information for Maverick.
User Comments
Robots on eBay