Hasbro ML and Mattel DCSH - Pics from SDCC!

Hasbro ML and Mattel DCSH - Pics from SDCC!
Posted in
Action Figure Chatter
Here are some pics I snapped at SDCC when I was at the Hasbro and Mattel Booths.
Looks like there will be a buncha variants coming up. I saw one for the new Rachel Summers / Marvel Girl but forgot to take a pic. It's like the Cap Marvel variant except instead of blue she's black. There were 2 versions of Black Bolt one dark blue (pictured) and one black. Don't know if it's a variant or if it's just a prototype and they are deciding the color. As you can see below there will be a Jungle Punisher Variant. I think the Black Queen is supposed to be an exclusive to either Wal Mart or TRU but I may be wrong. I know they had a couple ML 2 Packs with Cable, Cannonball and Domino (can't remember the 4th figure) that were listed as exclusives for either WM or TRU but I can't remember which.
I love the Dr Doom - looks way tougher than the ToyBiz one. I wish my Namor pic turned out better cuz he looked cool too.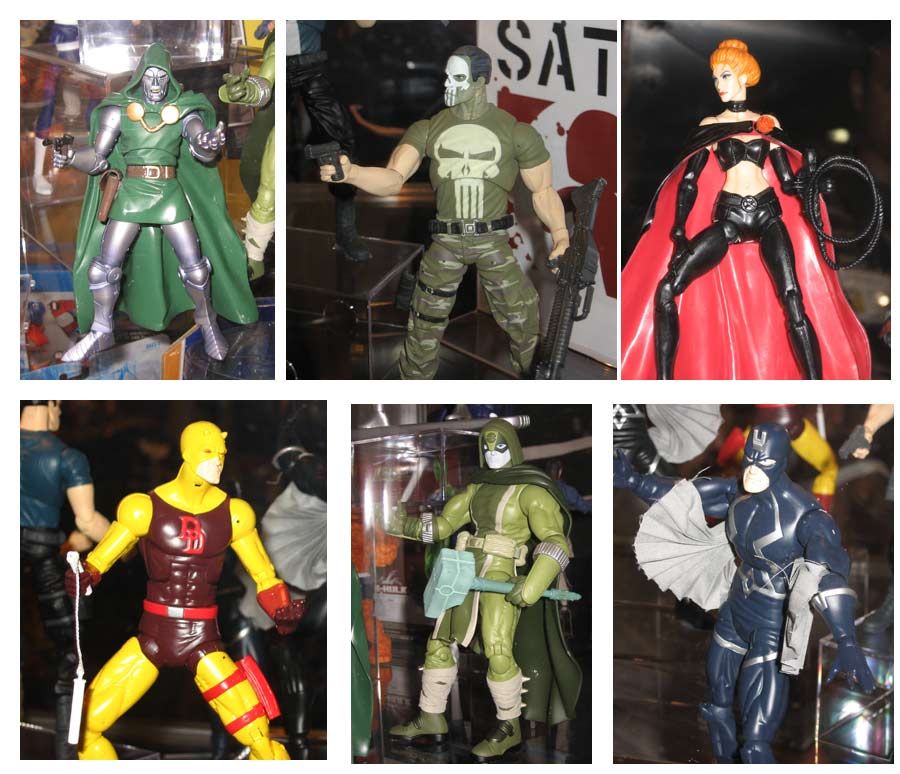 Luckily I did not see any future 5 inch series from Hasbro. Whew....
At Mattel they had a few new figures showing but no release dates. I love Orion and Etrigan AKA The Demon. Lying next to Etrigan there is a Metamorpho too.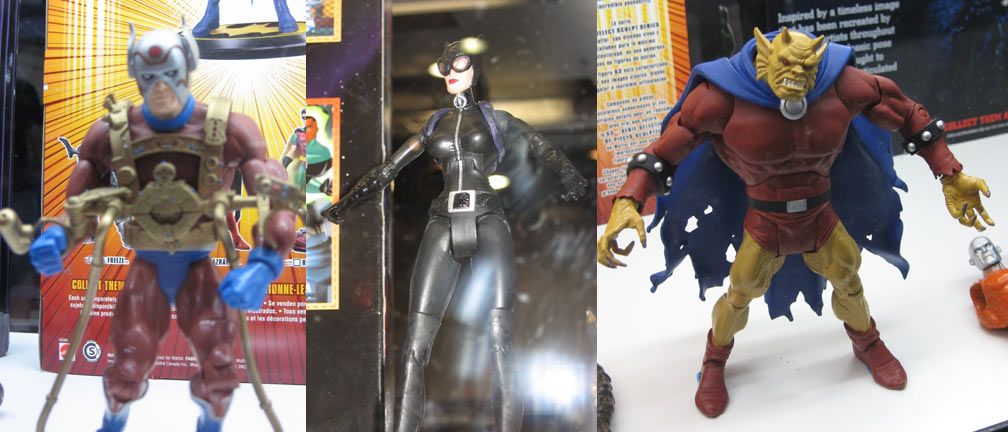 Looks like there won't be a shortage of Superhero Action Figures in the near future.

User Comments
Teenage Mutant Ninja Turtles on eBay