First custom. Neca Turtle.

First custom. Neca Turtle.
Posted in
Custom Workstation
Hey. This is my first try at customizing a figure. I used a lot of the tutorials on the site which were very helpful.
This was an ugly badly painted green bootleg Neca Turtle. I stripped him completely, sanded and prepped all the joints etc. And have tried to paint him like the large scale sculpt of the Neca B&W Turtles.
I didn't think the final retail ones looked as good as they could have. I loved all of the detail and scratchy black lines on the sculpt as it looked just like the comic.
I've used the super glue trick on the joints so I can still pose him. Not sure if I want to clear coat him yet or not.
Anyway. He needs a bit of cleaning up but here he is.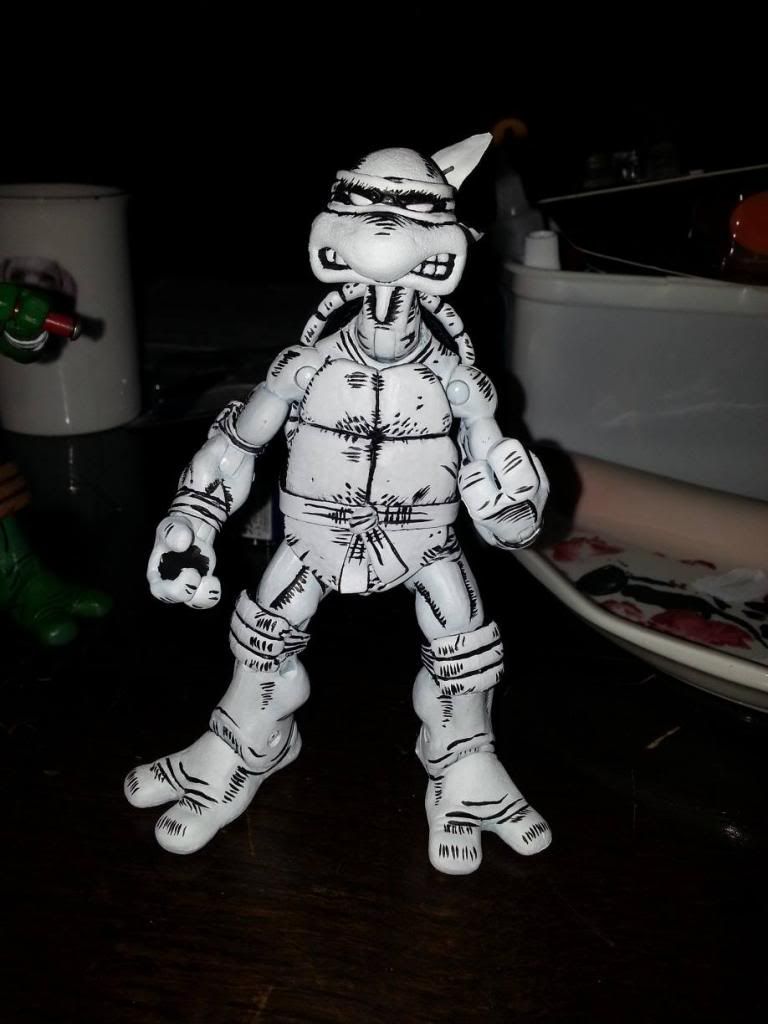 Posted by
lam47
on Monday, August 19, 2013
User Comments
Star Wars on eBay