ML 8 Ult Cap to Classic Cap Mod

ML 8 Ult Cap to Classic Cap Mod
Posted in
Custom Workstation
Looking for some suggestions...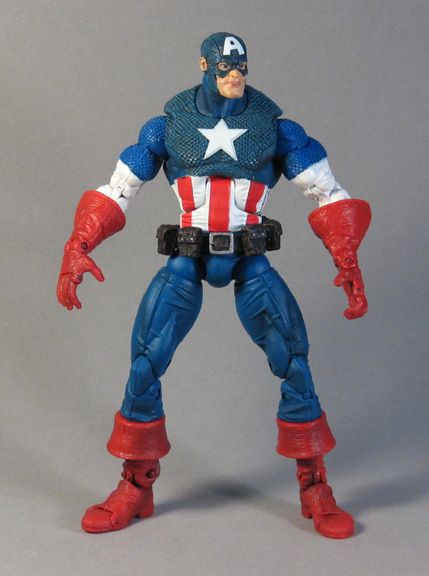 I just got an ML 8 Ult Cap (thanx princebrent!) and was very happy to find it was the paint error one - notice no gray on pants - so I'm making my perfect Captain America. I've swapped the complete arms and boots with a FO Cap but now I'm wondering about how I should go about matching the blue on the upper arms to the blue on the chest.
I'm leaning towards repainting the chest a more vivd blue...
I'm debating on whether to swap the head for a BACC ML1 Cap Head or figuring out how to just attach wings to this Cap head and repainting - wanted to see what you guys thought on that too...

User Comments
Action Figure on eBay