DCUC 8 Hawkgirl Fixes
Posted in
Custom Workstation
hey all, long time no see!
I'm trying some fixes for the DCUC 8 Hawkgirl and thought I'd go ahead and post 'em here.
I had tried the HML Elektra's grip hands which gripped well and was a quick n' easy mod but the end result looked like big, pale, ugly man-hands.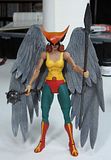 so this morning I set out to make a set of the HML Spiral's hands work...
very basically I used my dremel to sand down the Spiral hand pegs (which are really huge) down to the size of the HG's (which are really tiny). I also had to dremel the inside of the peg holes just a little bit to make the fit perfect.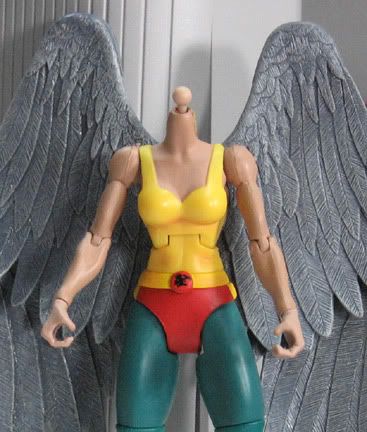 the Spiral hands are still a little on the big side but they look a million times better than the Elektra hands. the Spiral hands are also closer to HG's skintone than the Elektra's were.
the grip is really wide so I tried make the grip a little tighter by heating the hands with my hairdryer, squeezing the grip a little tighter and then quickly running cold water over them. it did tighten them a little.
then I turned to another trick...
I cut some heat shrink tube and put it on the grips of her weapons. now she holds them much better and the details aren't totally lost.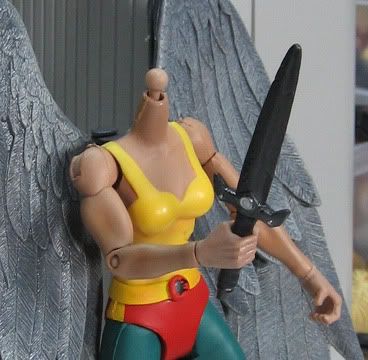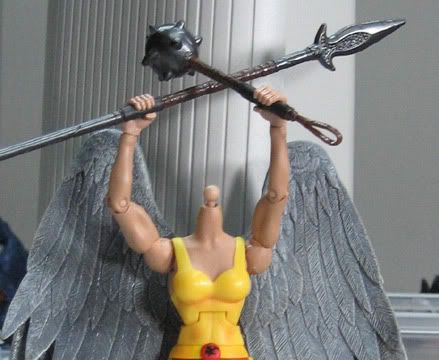 now to figure out the head / hair conundrum. I think that will involve total hair replacement and or sculpting...