What non-DBZ figures are kind of DBZ style sculpt-wise?

What non-DBZ figures are kind of DBZ style sculpt-wise?
Posted in
Custom Workstation
Hi guys, I'm looking to make some DBZ customs of characters that don't have reasonable "bases" within the DBZ figure lines. They are the stockier characters that aren't necessarily muscular. They are relatively heavy set but not necessarily fat. I'm also curious if anything other than Blue Dragon figures look remotely DBZ-like. Anybody know of any other figures that look kind of like the Irwin and Jakks DBZ figures like these? Seems like just about every product line I find on ebay is either super realistic like Marvel Legends (yet deformed because everyone is built like they are 7 or 8 foot tall supermodels) or too simplified and REALLY deformed with huge hands and feet. And then there are the Batman figures that are too simplified and too barrel chested and just not good at all for DBZ style customs. I just need some nice, relatively detailed figures without them having super rippling biceps and hands as big as dinner plates.
The DBZ figures I collect and customize are 5 inch scale, so the average height characters like Goku are 5 inches, the shorter ones around 4 inches, the really short are around 2.5 inches, and the taller ones like Piccolo are around 5.5 to 6 inches. Pretty much everyone is in a standing position without a pose, and I would like to keep it that way. I can't use figures that are standing at an angle and don't want to deal with 50 points of articulation. 4 to 12 points of articulation are ideal.
What I need is...
a base for Moori, and he needs to be between 3.5 and 4 inches tall with at least articulated arms... I don't care if his legs move and I can make his head move easily enough.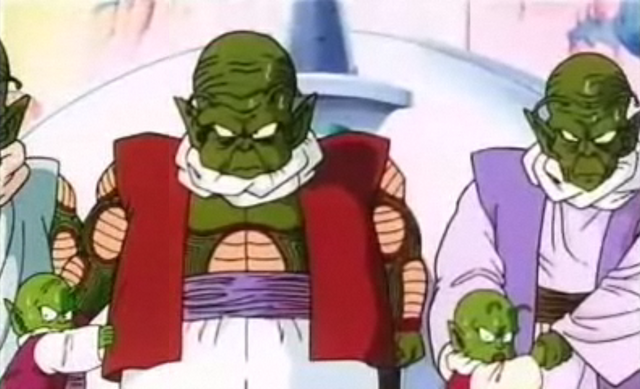 a base for King Yemma, whose height needs to be between 6 and 8 inches, and I prefer a character already wearing a suit BUT NO POT GUT fat guys. Needs to be built about like a bouncer. Because of the size, I prefer at least articulated elbows.
a base for a Saibaman, 3 inches tall, with 4 points of articulation minimum (shoulders and hips) and it needs to be standing like this... I was thinking I might locate a Daffy or Donald Duck figure since they stand kind of like this and have thin limbs... I'm at a complete loss... thinner is better than too big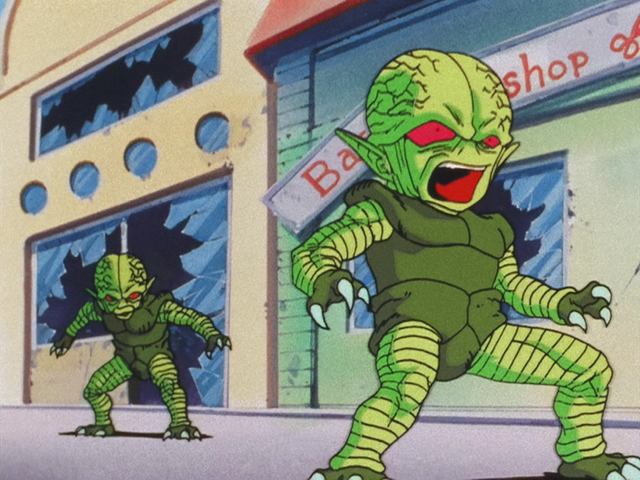 a base for the farmer that tries to shoot Raditz, 3.5 to 4 inches tall, no articulation preference, but an open hand that would hold a rifle would be cool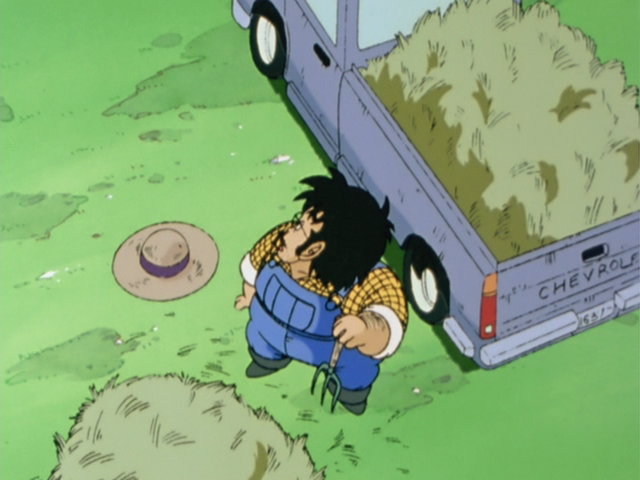 Posted by
Branjita
on Thursday, January 5, 2012
User Comments
Thundercats on eBay